The National Library of Poland supports Ukraine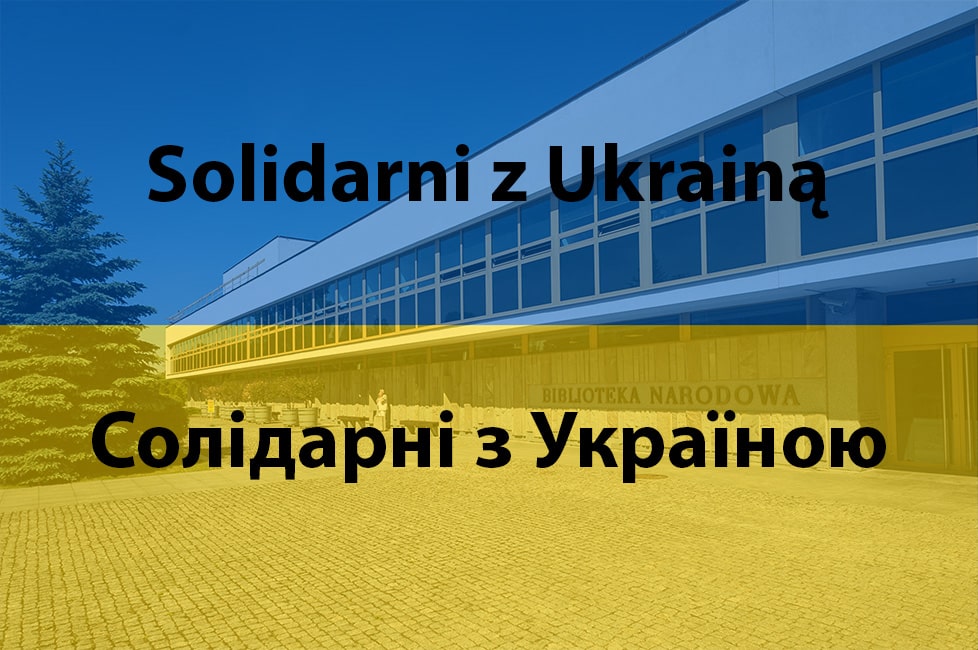 The National Library of Poland supports the appeal made by the national libraries of Lithuania, Latvia and Estonia regarding solidarity initiatives with the people of Ukraine.
We were shocked and saddened to learn that on February 24, Russian troops launched an invasion of Ukraine. There can be no acceptance for this in today's free, united world – a world that has experienced the First and Second World Wars. There can be no acceptance of aggression, the killing of innocent and vulnerable people, including the elderly, children and women. Every country has the right to independence, to make its own decisions about its future and to defend its lands and citizens. Poland stands for a free, independent and democratic Ukraine. 
Libraries are places of peace, of inclusivity, of the preservation and sharing of knowledge, of the fight against untruths and fake news. We cannot accept brutal aggression against one of our close partner countries. The National Library of Poland calls on all libraries and cultural institutions to come together in the defence of the values that are close to us and to Ukraine: freedom, independence, the right to self-determination, openness to the world, to different people and their stories. 
Let us unite in support of a free Ukraine. 
Solidarity with Ukraine. Солідарні з Україною.
Dr. Tomasz Makowski
National Library of Poland
Director General