Previously unknown Krzysztof Komeda manuscripts from the project Moja słodka europejska ojczyzna uncovered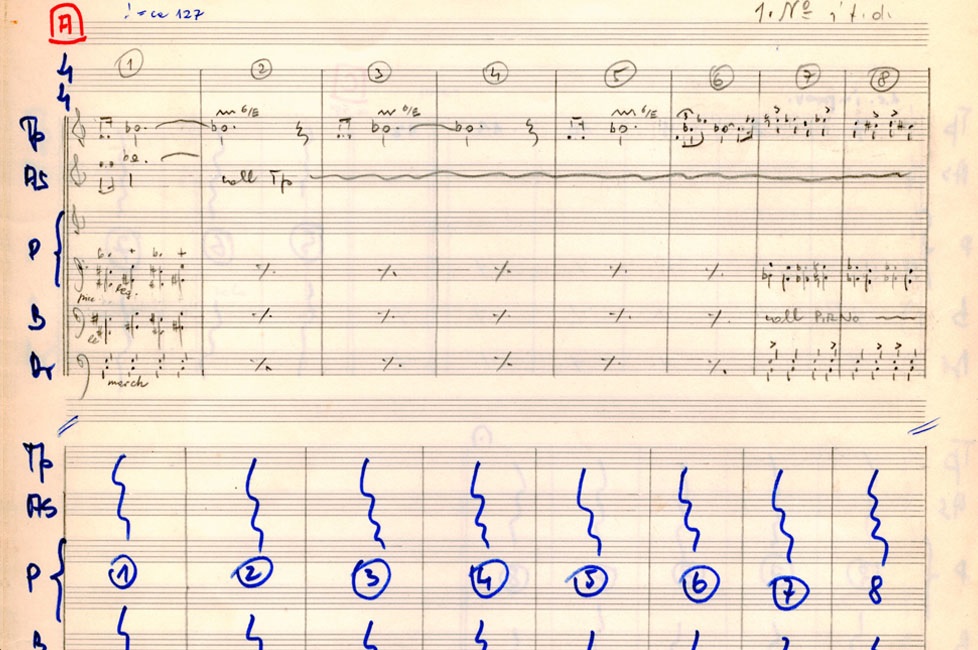 During a detailed search of the archive of famous Polish jazz composer Krzysztof Komeda, archivists at the National Library of Poland have uncovered the handwritten scores of six previously unknown compositions from the project Moja słodka europejska ojczyzna (My Sweet European Homeland).
In October 1967 Krzysztof Komeda created the project Meine Süsse Europäische Heimat – Moja słodka europejska ojczyzna in the German city of Baden-Baden, as part of the Jazz & Poetry series. As it turned out this was Komeda's last European work – the composer's symbolic farewell to Europe.
Komeda, otherwise known for his restrained approach to his work, himself said of Moja słodka europejska ojczyzna that is was his most outstanding work. Joachim-Ernst Berendt described the album as follows: "We have never had such beautiful, rich and emotional melodies on an album with poetry!".
Not all of Komeda's compositions were included on the aforementioned album.
The manuscript scores uncovered at the National Library during the search of the Komeda archive include the following works:
Jonasz, to the poem of the same name by Zbigniew Herbert
Kiedy gaśnie lampa wyobraźni, to Adam Ważyk's Poemat dla dorosłych
Klasyk, to Herbert's poetic prose work of that name
Jan Cherubin, to Mieczysław Jastrun's poem of that name
Ich dwoje, to Bolesław Leśmian's Dwoje ludzieńków
Miserere, to Krzysztof Kamil Baczyński's poem of that name (on the original German album, the track with this title is a different composition)
After more than half a century, a hitherto unknown part of Komeda's work from the Moja słodka europejska ojczyzna project is now available to artists and researchers.
Krzysztof Komeda (1931–1969) was a Polish jazz musician and film music composer. He wrote the scores for the Roman Polanski films Rosemary's Baby, The Fearless Vampire Killers, Knife in the Water, and others. Komeda's album Astigmatic is often considered one of the most important European jazz albums of our time.