The National Library of Poland receives a manuscript copy of Jan Kołozwarski's Orator Polonus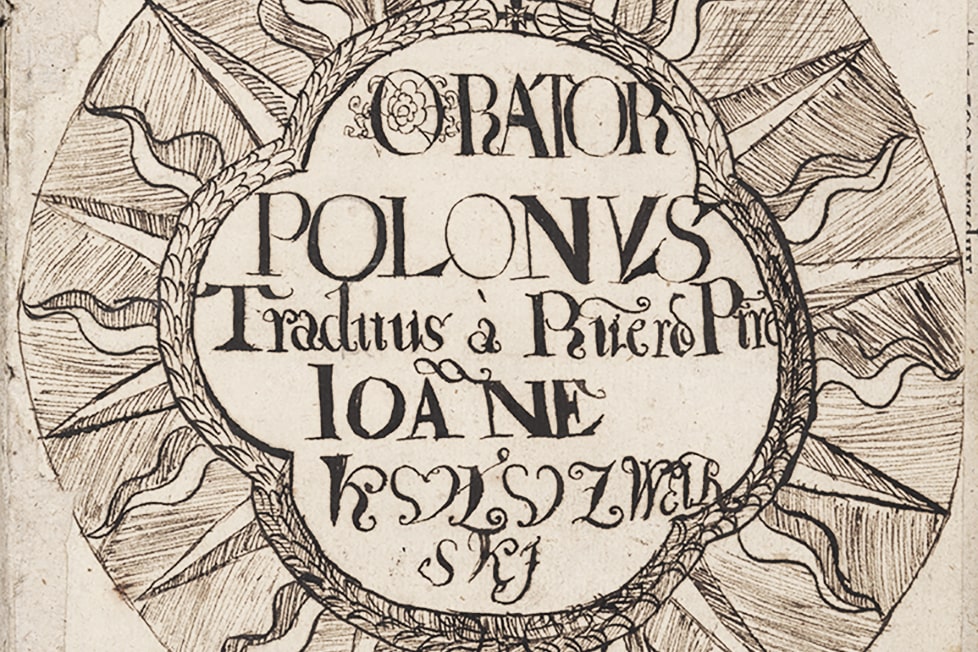 At a meeting at the headquarters of the Bloch Family Foundation in New York, Przemysław Jan Bloch presented the Director of the National Library of Poland, Tomasz Makowski, with a manuscript copy of the lectures on theology given by Jan Kołozwarski (d. 1652), priest and professor at the Jesuit colleges in Lutsk, Ostrog, Rava-Ruska and Lviv. The donation is intended for the collections of the National Library. The presentation of the manuscript was also attended by Julia Konopka-Żołnierczuk, Deputy Director of the National Library of Poland.
The manuscript, which bound as a small volume, bears the title Orator Polonus. The work comprises lectures based on the ideas of St Thomas Aquinas. According to an entry on the title page, the manuscript dates from 1646. This means that it was most likely written in Ostrog or Rava-Ruska, as Kołozwarski was teaching in the Jesuit colleges there at the time. Shortly after it was written, the manuscript was transported in unknown circumstances from the Ruthenian lands of the Polish Commonwealth to Wiśnicz in Lesser Poland, a town that in the mid-seventeenth century belonged to the wealthy and influential Lubomirski family. From this period dates a sticker on the spine of the binding bearing the partially damaged inscription "Anno 16[46] Orator Polonus. Księżny Lubomirsk[iej]", indicating that it was the property of one Princess Lubomirska. The Princess Lubomirska in question is likely to be Helena Tekla Lubomirska née Ossolińska (d. 1687), an educated woman and patron of writers, who contributed significantly to the growth of the art collection and library of her husband, Aleksander Michał Lubomirski (1614-77). Among other things, she contributed the collections which she had inherited from her father, the famous Chancellor Prince Jerzy Ossoliński (1595–1650).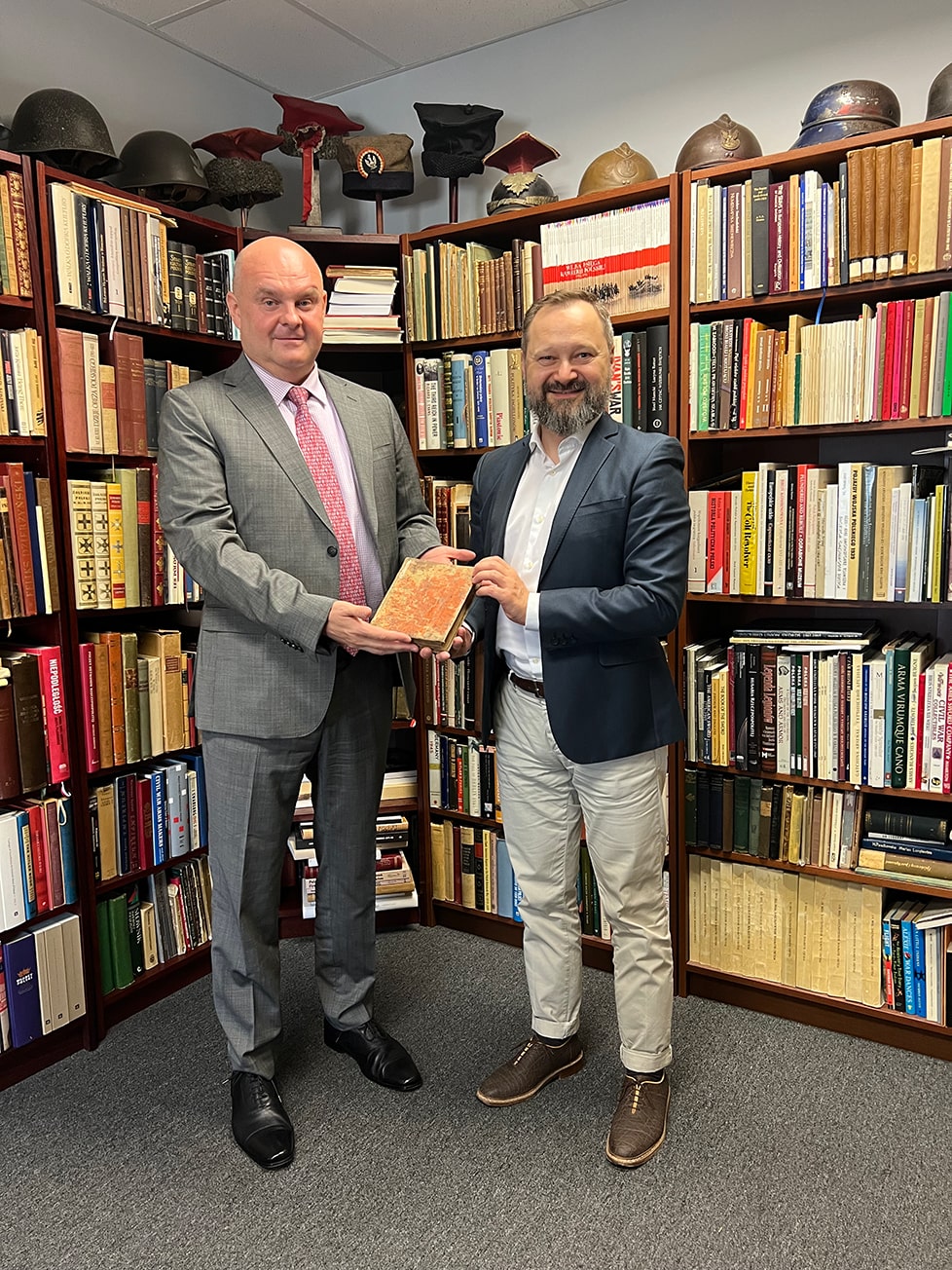 It is highly likely that the manuscript, like many other objects in the Lubomirskis' Wiśnicz residence, was plundered during the "Swedish Deluge", as it is known: it was found in Sweden in the nineteenth century by the well-known antiquarian book-collector and philanthropist Henryk Bukowski (1839–1900). The volume then passed to Bukowski's heirs, first in Paris and later in New York. Finally, the manuscript was acquired on the antiquarian book market by Przemysław Jan Bloch, an attorney and collector of items relating to Polish culture, active in the United States. On behalf of the Bloch Family Foundation, Przemysław Jan Bloch donated the seventeenth-century manuscript to the National Library of Poland, where this important document will now be widely available to researchers into Polish history. Scans of the object can be accessed via the Polish national digital library polona.pl.