Polish Libraries vol. 10/2022 ­– call for papers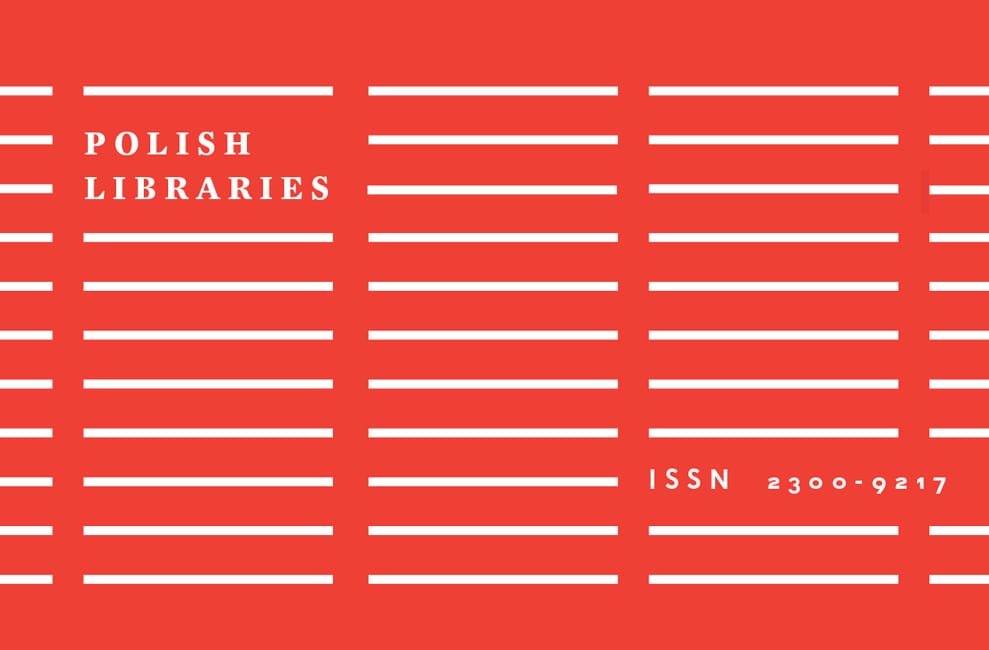 We invite you to submit texts for publication in Polish Libraries, an English-language academic journal published yearly by the National Library of Poland (in paper and online), and included in the list of ranked scientific journals of Poland's Ministry of Education and Science with 100 points, as well as indexed in SCOPUSs and ERIH PLUS databases.
Polish Libraries is an interdisciplinary peer-reviewed journal addressed to international research milieus, devoted to the study of library, archival and museum collections: their history, cataloguing, digitization, reception, conservation and restoration, as well as their sociological and legal aspects. We encourage you to get acquainted with the full content of its issues, and with detailed information regarding its profile and reviewing procedures.
Only original (previously unpublished) works are accepted. The texts submitted, after being approved by the editorial board, are translated into English (unless they are originally written in it), and then proofread by a native speaker. We are open to articles of different lengths; we can also publish illustrations free of charge, also in colour. Our authors are paid royalties for the publication.
Complete articles for publication in Polish Libraries vol.10 / 2022 should be submitted to Szymon Żuchowski (executive editor) s.zuchowski@bn.org.pl, by April 30th, 2022. Articles to be published in the following issues should be submitted by the end of the first quarter of each year.